Chipolo One Bluetooth Item Finder Green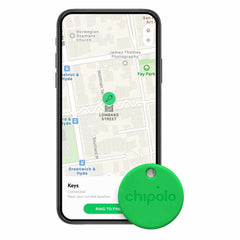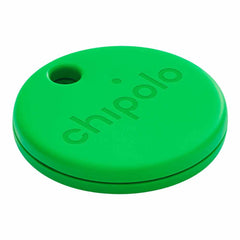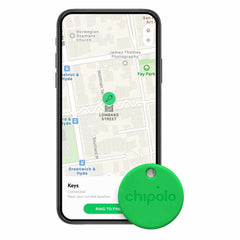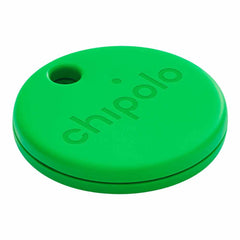 Online Only Sale
Chipolo One Bluetooth Item Finder Green
Chipolo ONE is a coin-shaped, colorful item finder that helps people find keys, bags and phones. A loud sound triggered from the app helps with locating misplaced items and double click on Chipolo makes the phone ring, even if left on silent. Out of range alerts are the new premium feature that remind people if they leave their item behind. The app even remembers where they had it last. Unlike with competitor products, all features are available without any subscriptions which makes Chipolo the best value key finder on the market.
RING your item with the Chipolo app or double click the Chipolo to ring your phone. 
TRACK your item to where you had it last via the Chipolo app. 
BE ALERTED if you leave without your item. 
Share your Chipolo with your loved ones to help each other find misplaced items.
The entire Chipolo community can anonymously search for your lost item. 
You can change the ringtone of your Chipolo. 
Use the widget to ring Chipolo from your phone's home screen, without opening the app.
Strike a pose and double click your Chipolo to take the photo! 
Chipolo works with Google Assistant, Amazon Alexa and Siri. 
Prepared for easy gifting. Each Chipolo is individually packed.
SKU:
115-2067