Samsung S10 128GB - Prism Black - Cellular Magician Certified Pre-Owned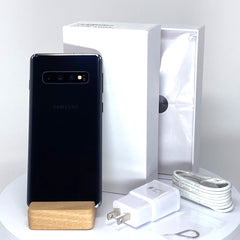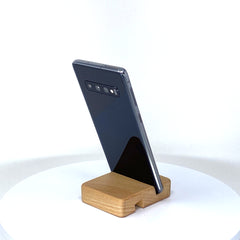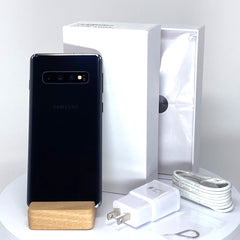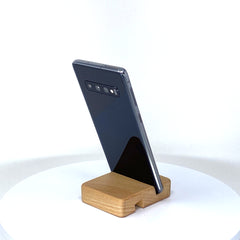 Online Only Sale
Samsung S10 128GB - Prism Black - Cellular Magician Certified Pre-Owned
📱 **Dynamic AMOLED Display:** Witness visuals like never before on a stunning 6.1-inch Quad HD+ screen, packed with vibrant colors and HDR10+ support for a truly cinematic experience.
📸 **Triple Rear Camera System:** From sweeping landscapes to portrait shots, the S10's versatile 12MP + 12MP + 16MP camera setup ensures every moment is captured with striking clarity.
🤳 **Selfie Brilliance:** The 10MP front camera, armed with Dual Pixel technology, guarantees selfies that are sharp, focused, and social media ready!
💪 **Exynos 9820 Power:** At its heart lies the powerful Exynos 9820 chipset, ensuring a smooth and lag-free experience, whether you're gaming, multitasking, or streaming.
🔋 **All-Day Battery:** Equipped with a 3,400mAh battery, the S10 intelligently adapts to your usage patterns, ensuring you stay powered throughout the day.
🔒 **Ultrasonic Fingerprint Sensor:** Revolutionizing security, the in-display fingerprint sensor reads every ridge and notch for secure and swift access.
💾 **Ample Storage & RAM:** Choose from 128GB or 512GB storage variants complemented by 8GB RAM, ensuring ample space for your files and a seamless performance experience.
🌐 **Connectivity Unleashed:** Enjoy faster downloads, high-quality calls, and lag-free streaming with cutting-edge Wi-Fi 6 and 5G capabilities (where supported).
💧 **IP68 Certified:** Rains, spills, or splashes, the Galaxy S10 is designed to withstand them all, offering peace of mind in unpredictable situations.
🌍 **One UI & Android Pie:** Experience a refined and intuitive user interface designed to simplify your life and elevate your smartphone interaction.
SKU:
347715